Who we are
End to End Digital Agency
Khaleej Digital is a recognized, certified and reliable End-to-End Digital Agency based in Dubai and having footprints in India and France. Our company is led by passionate entrepreneurs having sound experience and qualification in all aspects of digital marketing and e-commerce including omnichannel commerce and mobile commerce. We operate in Dubai, Bahrain, Saudi Arabia, Quatar, Kuwait, Oman.
Methodology

We induce all our efforts in devising a workable and practical plan that is helpful in infiltrating larger chunk of your audience.

Mission

We focus on generation of exclusive ideas to develop lasting relationship with customers.

Management

With on-point planning, organization and full control on website functions, we help our clients get attain their business goals.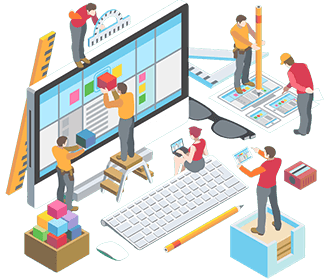 Our Approach

We develop all-inclusive, comprehensive strategic procedures to ensure productive results and digital solutions that help you acquire business goals.

Our Goal

Our goal is to create innovation-driven work and help clients achieve their revenue and development objectives.

Other Assets

Full service approach is employed for every single project. Our team of expert digital consultants and designers will assist at every step including discovery, planning and strategy formation to acquire desired objectives.
Countries we operate in
We manage dedicated e-commerce technology executions aptly and have expertise in almost every leading operational channel. We proudly ensure higher revenues and maximum business growth. For every selected solution we use high-end technologies to inspire greater level of success.








ORGANIZATIONS WE WORKED FOR