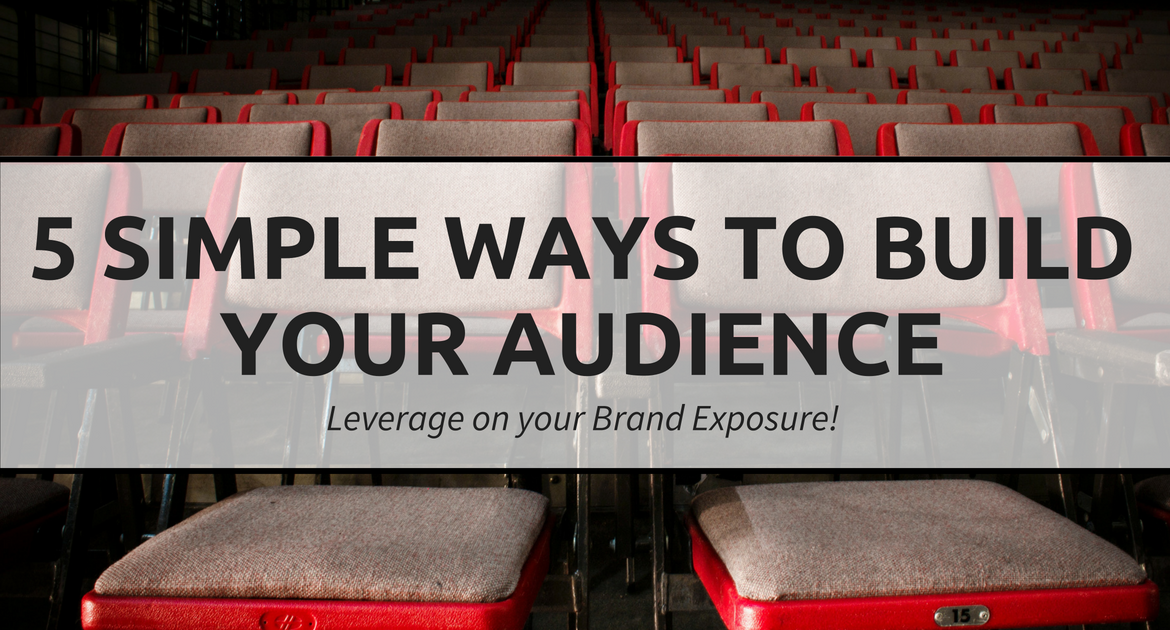 5 Simple Ways To Build Your Audience
5 Simple Ways To Build Your Audience
In today's world, with just a few clicks we can find what we're looking for. Hungry and not sure what to eat? There are apps to help you decide. Is it too time-consuming to go outside and look for a wardrobe for an upcoming special occasion? Now you can shop online and what you have purchased will arrive at your doorstep.
Without a doubt, the internet has made things more convenient and easier for us. It's a good thing if you're a business owner, because it gives you the opportunity to leverage your brand exposure. However, we can't ignore the fact that the very same opportunity you have is also being used by other businesses. This means that competition is high. With so many brands and companies, both established and just starting, how do you set your brand apart so that it makes potential customers become regular clients? How do you make sure that you are sending out your brand's message loud and clear, attracting the right set of audience that would eventually garner more sales for you?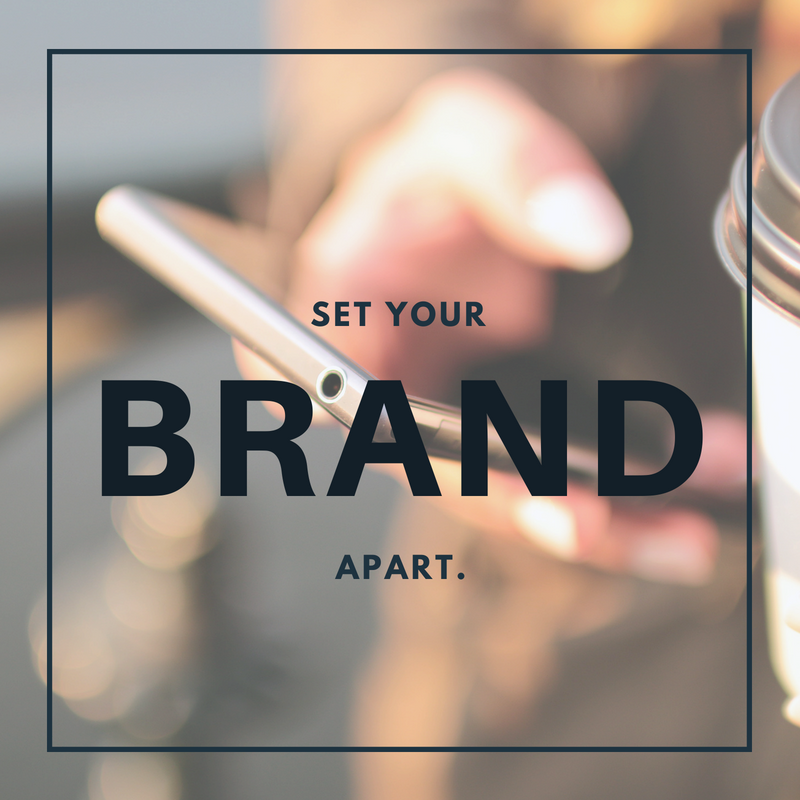 Don't be easily discouraged or intimidated. While it's true that there's a lot of competition out there in the internet, there are still things you can do that will help build your audience and bring in more new customers. Here are some tips on that:
Content is King
Think of your website as your virtual shop or office. You make it look appealing: your brand's logo is displayed beautifully, the colors and graphics are perfect, you post articles regularly. And yet you notice that traffic isn't even improving. Why? Make no mistake: It's good practice to have a website that looks good pieced together and to have a schedule when it comes to publishing articles. However, you also need to put some thought on what kind of content you're putting out there. Are you sure that your articles speak to your intended audience? Are you using the right keywords so that search engines can crawl your website and people will find them? One of the important things in getting a wider audience is to create and publish high-quality content that actually speaks to your target audience.
In this light, it's always best to know your audience. That way, your communication with them comes naturally and will resonate with them. Never underestimate the power of connection and a sense of belonging in a community. In line with this, make sure that when someone leaves a comment or fills out your contact form, you respond as soon as possible. This will make them feel valued and we're sure they'll appreciate a prompt response.
Come up with your own brand voice
This little tip will set you apart from other similar businesses. Make sure you cultivate a voice that is unique to you. DO you want to sound formal and professional? How about maybe more casual and conversational? Think of how you would want to communicate with your target audience. Use that tone across all content, be it in your About page or your articles. It only makes sense that you create a voice that people will immediately associate with your brand.
It isn't enough to have a unique brand voice, though. You need to use it when you run social media campaigns or post contents in your social media channels and, yes, even in the hashtags that you use. Just like people, each brand should have their own personality. It's an important aspect so that you don't come off plain and bland. You do want to stand out from your competitors, don't you?
Try your hand at advertising
This is definitely important because it will expose your brands across different websites and even social media channels, depending on your chosen campaign. But don't just haphazardly buy advertising slots here and there. Have a plan. It's always a good idea to sit down and really think of how you want to go about this. Brainstorm on it, do some research, pick which methods and channels you think your business will benefit from. Again, this goes hand in hand with knowing your audience. When you know who you want to entice to purchase your service or product, then it helps immensely with your marketing campaign. And with launching a marketing campaign, the goal is to grow your audience. So go ahead and try advertising. The results may not happen overnight but you will certainly see some spike in your website's traffic soon enough.
Build a fast and responsive website
This should now be a must by now. After all, people are on the go nowadays, with the invention of smartphones and tablets. Make sure that your website can be accessed quickly through mobile phones and tablets, so that anyone will find it easy to navigate your website. Remember: Visitors need to see what they are looking for right away and most times, they look for things using their phones or tablets. Even if they're just casually looking, you can turn a random visitor into a customer with the right presentation of your products or services. And this can be achieved if you make sure that your website is accessible for both desktops and smartphones or tablets. Make it easy for your visitors to know what you offer, compelling them to buy something. And this can be achieved with a website that is carefully and thoughtfully built. Don't drive potential customers away with a slow loading and clunky website.
Go Social
Another best practice for growing your audience is to interact with others and establish great communication with them. Internet users don't just go online to purchase some things. They also want to connect with other like-minded individuals. So make sure that your brand makes room for human connection. Trust us, this will make both you and your potential / regular customers happy. It's a win-win situation.
Don't just post photos in Instagram. Come up with clever or witty or informative captions (depending on your brand voice) and encourage others to leave comments or come up with suggestions. In LinkedIn, one of the good things you can do is to repost an article that resonates with your brand. This shows that you actually read other people's works and you'll help foster a community by leaving well thought out questions in your repost. This shows that you also know what you're talking about. In Facebook, post interesting content (i.e. images or articles) and ask your audience questions or you can even run a contest. The things you can do with social media channels are numerous. We suggest that you utilize and maximize it by establishing communication and encouraging people to take part in your thought pieces. Not only will they be informed about your business, but they will also enjoy being a part of your brand.

To sum it all up:
Know your brand's unique voice, create better content that is targeted to your intended audience, seize the advantages that ads can bring you, make sure your website is fast and accessible no matter what gadget is being used, and foster a community where people will feel welcomed and valued. With these simple and yet highly effective tips, you can now watch your audience size increase. Of course it doesn't happen overnight. But with us on your side, you can expect that there will be growth in your audience size soon enough. We take careful steps and test processes to make sure that we bring growth and success in your business.
Related Posts