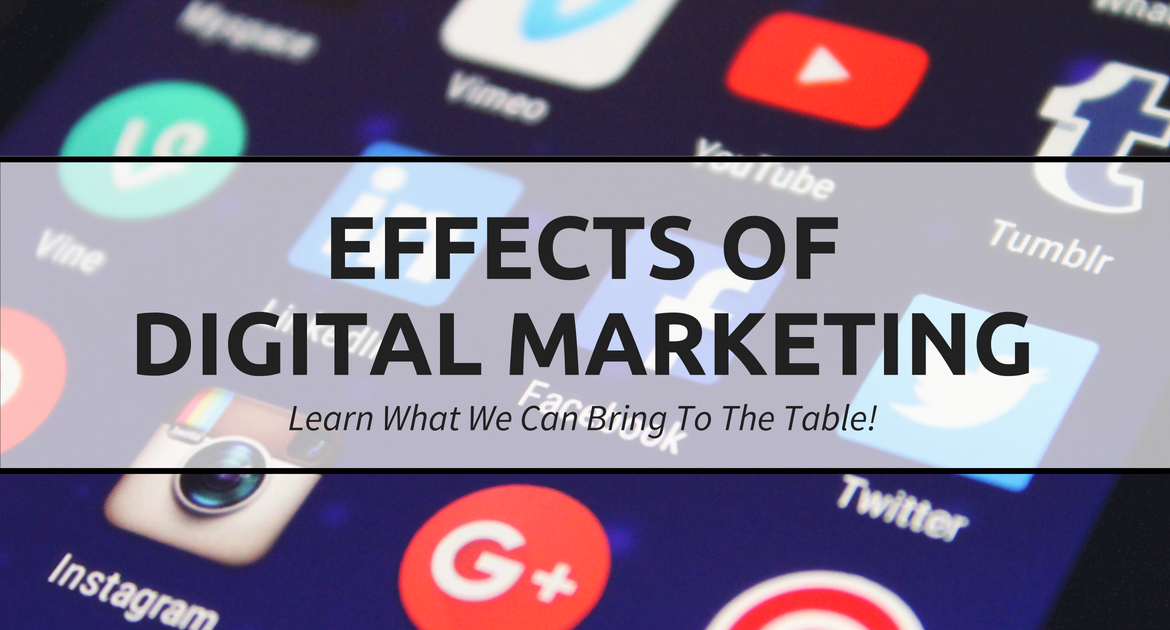 Effets du marketing numérique
Effets du marketing numérique
The use of internet has been popular among businesses, both big and small. It only makes sense to grab the opportunities that it presents. Gone are the days when we need to rely on traditional marketing like billboards and newspaper ads. Now, we can widen our audience reach, thanks to the internet. With websites and blogs, businesses can reach their customers anywhere in the world and even establish real-time communication with them, if not process requests and queries much faster than before. Yes, the internet has paved ways for marketing to widen and grow. This, in turn, helps businesses everywhere prosper by attracting more clients globally and grow their company in terms of sales and profits.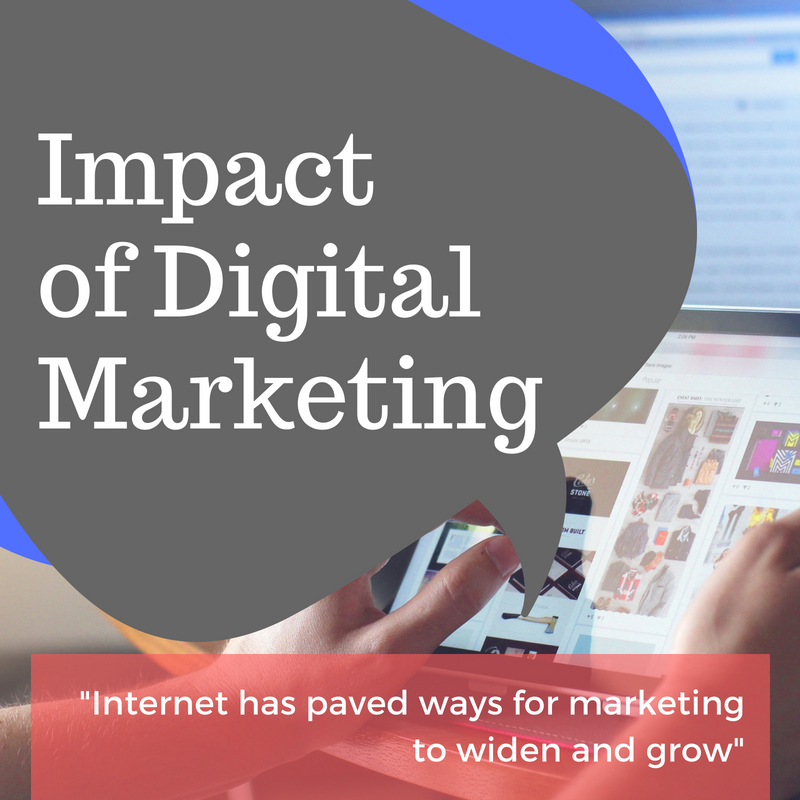 With the birth of digital marketing, its impact is quite powerful. Let's say you have your business and you decided to create a website in order to showcase your services and / or products. This is a good first step. The next step you need to take is to find ways to let people actually visit your website, read about your company and what you have to offer, and then hopefully catch their interest and eventually make them buy. This is what digital marketing does best: Your business gets the chance to be shown worldwide. However, one of the biggest challenges to that opportunity is to figure out how to effectively drive people to your website. After all, it's why your website is there in the first place. You've put it up there in hopes of attracting potential clients and bringing in more sales.
With all the chances and opportunities given by digital marketing, you may be wondering what are its effects to your business? Here are four top effects of digital marketing, just to name a few:
The effect of reaching a wider range of audience
With the promise of a vast reach of audience and various options for advertisements, digital marketing offers a low-cost solution to your business. The impact of having a low-cost digital marketing campaign versus traditional marketing is felt by most businesses who have decided to use it. You no longer have to pay for billboard ads, which are quite expensive! You don't need to rely on newspaper ads, where you don't even know if your intended audience are the ones coming across them. With digital marketing, you can be sure that with the right and strategic ad placements and social media campaigns, your brand will be seen by people who are actually interested in your product or service. You no longer have to put up with blindly putting up ads, hoping that whoever will see them will be interested.
The effect of gathering a more tailored audience
While it's true that you get more audience reach with digital marketing, you also get to strategize on ways on how to reach people who are actually interested in buying your product. How do you get to do this, on top of running your business and employees? We'll take care of that part for you. Through the use of smart ad placements and targeted keywords to bring in more potential customers to your websites, we make it possible for your business to be able to reach out to customers who would want to avail your service or purchase your products. Think of it this way: With our effective and strategic planning and implementation of digital marketing, we help bring attention to people who have a higher chances of being converted to customers as opposed to haphazardly slapping on an ad in a magazine or newspaper, not even sure if you're reaching out to the right set of demographics. With our effective digital marketing, your business will thrive because your intended audience, whose interest on your service or product, is driven to your website. It's a case of exposing your brand to the right people, ones who has great potential in buying from you.
The effect of human connection in spite of digital means
Digital marketing also encourages establishing communication with potential and regular customers. In this digital age, it's very easy to do so. Contact forms, chat functions in your website, and phone numbers displayed in your website makes it very convenient for your customers to reach out to you. So while you can't speak with them face-to-face, you still have the chance to attend to their questions, comments, and suggestions. This helps make them feel like they're talking to real human beings and not just some robot online. This chance to establish rapport makes an impact in growing your business. After all, no one wants to buy from a company who makes them feel like they're not being heard or catered to.
The effect of brand exposure
Combine your website (which acts as a major springboard for exposing your brand online) with the right target audience. This helps leverage your business. More eyes on your brand means more potential customers. Why do you think Coca Cola started their Instagram account? Because it's an app that's popular and users are from all over the world. They use it as a platform to drive in sales and increase revenues by exposing their brand to online users. We can help you achieve the same brand exposure with our efficient digital marketing team. Collaborations with online users who already have thousands of followers? Effective communication with your intended audience? These are just some of the things we can do for you to help grow your brand. The effect of this means an increase in others' awareness about your product or service. Brand exposure through various methods help increase product sales, too.

A successful digital marketing campaign, one done properly, can be very beneficial for your business. With our expertise in the field and together with our capable team handling your online campaign, you can be sure that your brand will gain exposure. And we all know that the more exposure your brand gets, the more chances there are of converting casual or potential visitors to actual or even regular clients to buying your product or getting your service. Our digital marketing expertise ensures that growing your business online will be successful without breaking your company's budget.
Related Posts